Manchester United sign Zlatan Ibrahimovic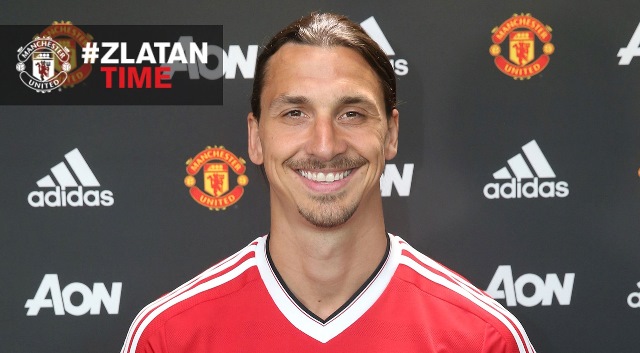 Manchester United have completed the signing of out-of-contract striker Zlatan Ibrahimovic on a one-year deal.
Ibrahimović, 34, made 180 appearances for Paris Saint-Germain, scoring 156 goals. He has won championships in four different leagues since beginning his professional career with Malmo in 1999. Zlatan represented his country 116 times, scoring 62 goals, before announcing his retirement from international football last month.
Zlatan Ibrahimovic said:
"I am absolutely delighted to be joining Manchester United and am looking forward to playing in the Premier League. It goes without saying that I cannot wait to work with Jose Mourinho once again. He is a fantastic manager and I am ready for this new and exciting challenge. I have thoroughly enjoyed my career so far and have some great memories. I am now ready to create more special memories in England."
Jose Mourinho said:
"Zlatan needs no introduction. The statistics speak for themselves. Ibra is one of the best strikers in the world and a player who always gives 100 per cent. He has won the most important league championships in the world of football, now he has the opportunity to play in the best league in the world and I know he will grasp this opportunity and will work hard to help the team win titles. I am certain that his talent will delight fans at Old Trafford next season and that his experience will be invaluable in helping to develop the younger players in the squad."
Source: manutd.com
Check out some of the best pictures from Zlatan Ibrahimovic's amazing career so far